It's that time of the year again, cue the bells and wait for the snow. Christmas will soon be sneaking up on us so we should probably start shopping now. This season I will be making my best effort to shop from small businesses so that they are able to have a good holiday as well! They're running their very own business, working day and night while also supporting themselves or their family. That's a lot for one person. So let's improve local economies, take a step back from big chain stores (or try, I can't be kept very far from Target), and support small business owners!

I posted in several groups asking for small business owners to share their work with me to include. They happen to all be female (how about that girl power!!) and work super hard to support themselves while doing something they love.
I am going to start out with the creator of my new logo-
The Digital Edit by Beca
She's a content creator, social media manager, advertiser, can create branding, AND SO MUCH MORE! Recently she had been posting digital creations of mountains so naturally I became obsessed. I ended up reaching out to see why she made them and she said a client decided to go a different way for a logo. So, after a few messages back and forth I became the owner of a brand new logo!! I am super excited and so thankful for Beca!!
Bows, tees, jewelry and more! This cute shop is run by a mom of four. She will be having sales every day the month of November (woohoo) and also provides custom orders. Whether you need a shirt for football season, Christmas, or anything else you can think of, definitely head over to her website and see what's happening.
Just launched in October this year, these two sisters are aiming to provide fun and affordable clothing for women. From top to bottom they have you covered, not only are their pieces adorable, but their Instagram is too!
Owned by a 22 year old (impressive af) this brand is all about feeling good in workout clothes that also are adorable. Her boutique also recently opened in October and is filled with the cutest clothes I have ever seen. Definitely take a look to support this marketing queen!
You won't find these unique vinyls anywhere else. Each record is painted to fit your wants and is beautifully done so. Each one is unique and one of a kind which means you'll be able to show it off to everyone.
"the big stores don't do a little jig when they make a sale- shop local, make some one do a little jig this year". When you buy from a small business you are supporting someone's dream.

Carly Ristuccia
Every new year we make goals. They last until February or even March if you're really determined. Don't start the new decade that way, Handwritten Co. is the best way to stay organized and prepared. There are so many organization options to keep you happy and goal oriented all year long.
Looking for scarves? Art prints? What about jewelry? This artist has it all. And by all I mean everything you could possibly want and all of the artistic skills we wish we had. If I could fall in love with a business it would definitely be this one.
100% women owned and operated to provide dresses to make you feel good! You can also check out their blog to see how they started, behind the scenes photo shoots, and where they source their fabric from. It's all there, no secrets to hide!
it's gratifying to be able to say at the end of the day, "this is my business, I created it."


Geraldine Orentas
Erimova- Reusable shopping bags
Every present needs to be wrapped, but who wants to waste all that wrapping paper? These bags are eco-friendly and will not pollute the planet. Who's in?
The aesthetic of all social media platforms and website for this brand has me swooning. She does branding, marketing kits, and so much more. She also just came out with affirmation cards that help a lot with self care and anxiety. You can shop those here.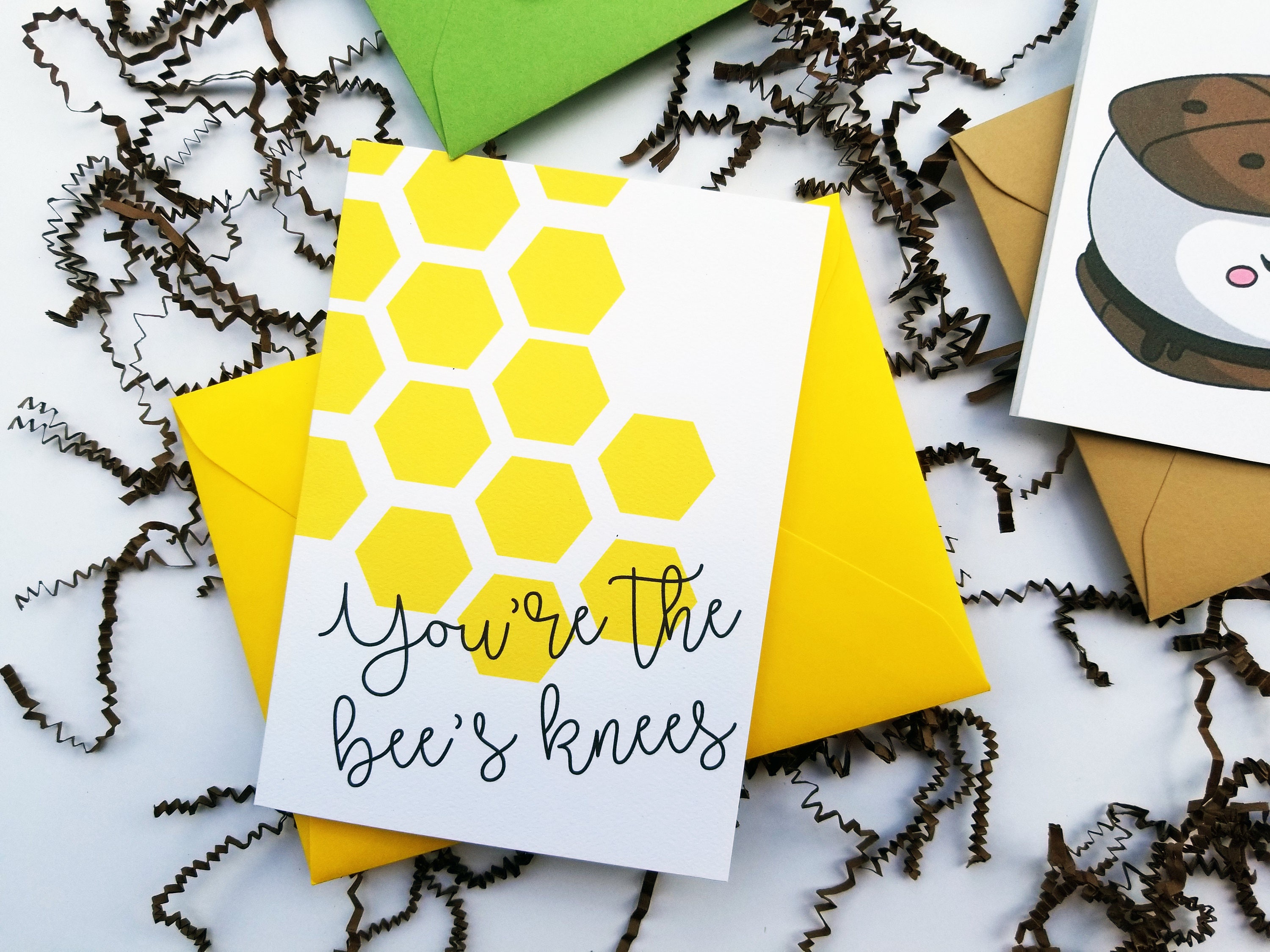 I am a huge stationary person and the owner of this shop agrees. Her Etsy shop is FILLED with so many cute things. I also have a code for y'all to get 10% off- just put in KATELASCOLA10 and bam you'll be saving money.
"I just started a small mastermind group for creative entrepreneurs. It's completely free. We meet over video call once a month and have a Slack channel for check-ins and general chat. They would just need to email me at hello@luckydogmailclub.com to be sent an invite."

So I asked the same questions to each business owner asking for advice. All of these amazing go-getters told me that becoming business owners was the best decision. Each one of them told me that whoever wants to do it should. Be smart, use free classes online, network and ease into it.
If you've been looking for a sign to make that business you've always thought in the back of your head, here it is. This is your sign to go for it.